Convert Your AOL Address Book
Copy your AOL address book to Gmail or Outlook
ePreserver is normally able to copy your AOL address book even if AOL isn't installed. However, on rare occasions you will see an error that reads something like, "The response from the server was not understood when reading AOL form step 6." This page gives step by step instructions on how to convert your AOL address book using ePreserver when this problem happens.
This will take about five minutes.
Important: You must still have an active AOL screen name in order to use these instructions.
1. Export your AOL contacts
The first task is to export your contacts from the AOL web page. The examples below are for Internet Explorer, but other browsers such as Firefox will work equally well.
Start by signing in to your screen name on http://www.aol.com and going to your mail.
Click Contacts in the bottom left.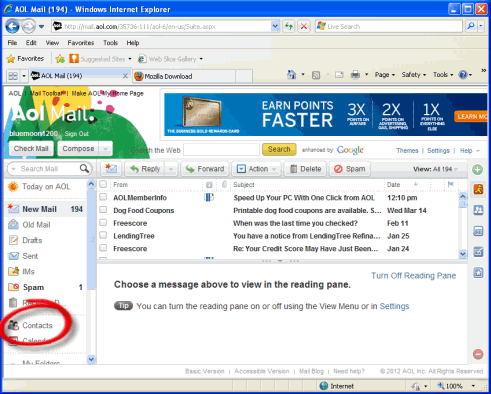 Click Tools.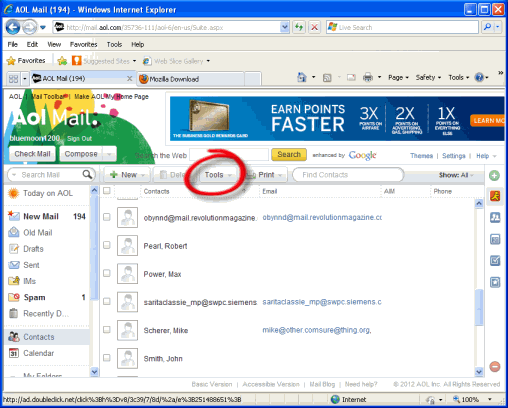 Click Export.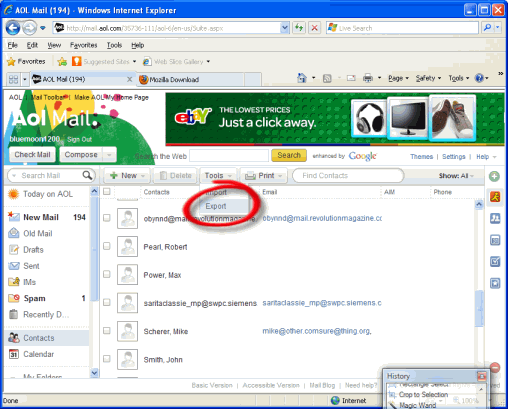 Select LDIF Format (LDIF), then click the Export button.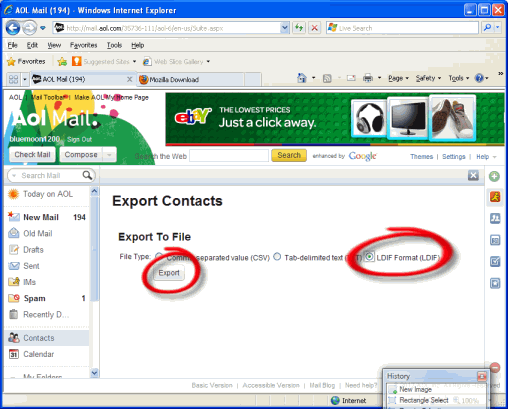 Click the Save button.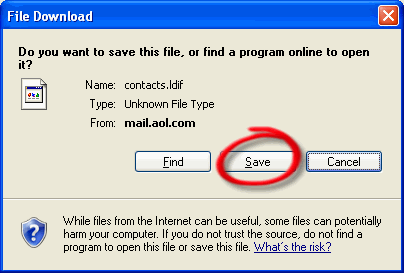 Click Desktop, then click the Save button.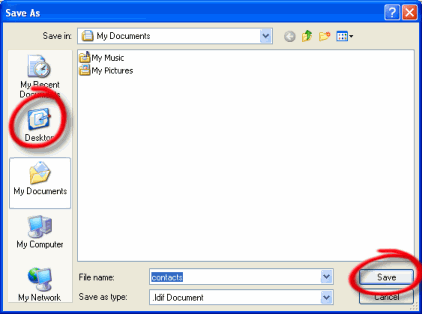 Finally, click the Close button.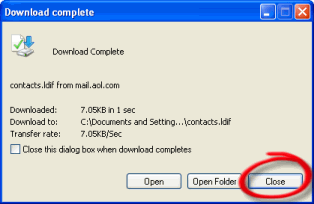 You're almost done!
2. Import your contacts
The final step is to run ePreserver and point it at the file you just created. If you've already installed ePreserver, start it by clicking on the life preserver icon on your desktop:

Click Next on the first page for ePreserver, then you will see something like this: (If you see the Screen Name page instead, please click the Show More Choices button.)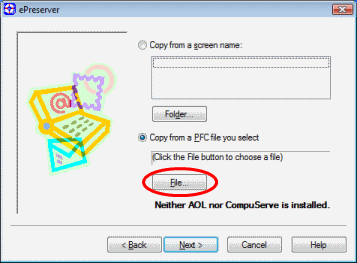 Click the File button. When you see the Open window, click Desktop on the left, click on aol.ldif in the middle, and click Open in the bottom right: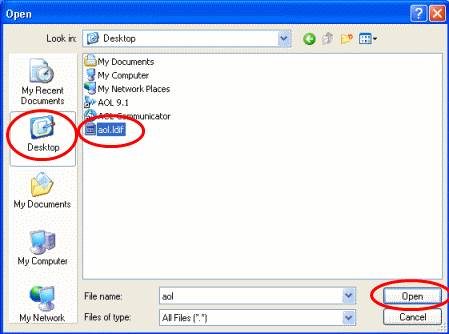 Finally, you will be returned to ePreserver, where you can proceed normally to convert the address book to Outlook or Gmail.
3. You are done!