Address Magic Personal PLUS
Screenshots
1. Choose what you want to convert
Address Magic Personal PLUS first lets you choose what you want to convert. Note that not all formats support all choices. For example, Thunderbird does not support calendars. (This page is only visible in the PLUS version of Address Magic.)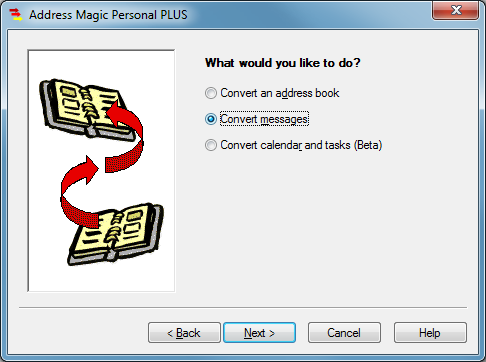 2. Choose your Source Format
Next decide what format you want to import from. Address Magic only shows formats that are installed on your system, so this screen shot does not include all the formats that Address Magic supports.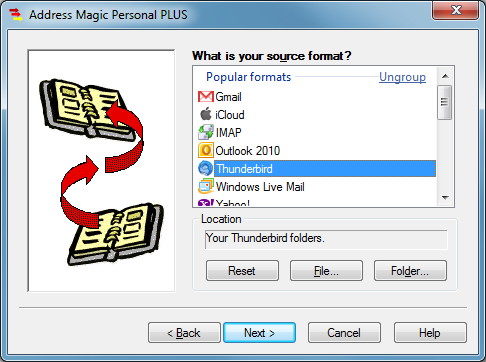 3. Choose your Destination Format
The Destination is very similar to the source, but the list for destinations is somewhat different than the list of sources.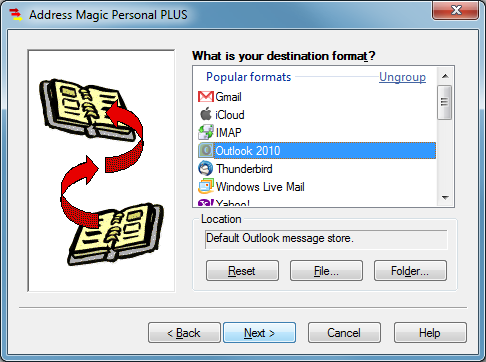 4. Choose your Duplicate Handling
Finally, tell Address Magic what to do if the same message is found in both the source folder and the destination folder.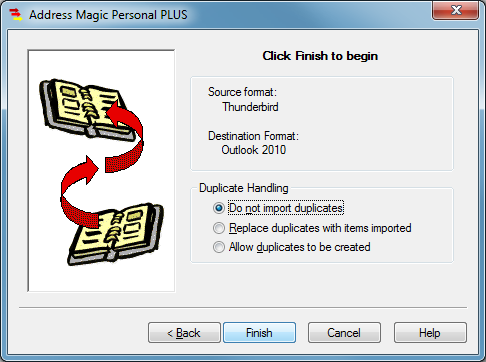 5. Click Finish
Click Finish and sit back and watch.