Finishing importing contacts into Gmail
Posted by Jim Beveridge, Last modified by Jim Beveridge on 12 September 2012 05:02 PM
(Applies to: ePreserver)
This article is obsolete. ePreserver Build 420 and later no longer use CSV files.
Contacts are usually converted directly to Gmail as long as you have the .Net Framework 2.0 installed. However, in some cases it's not possible for Address Magic to convert contacts directly to Gmail, in which case a file will be created on your Desktop called Gmail.csv. This article describes how to import this file into Gmail so that you can see your contacts in Gmail. This only needs to be done once. Please sign into Gmail and follow these steps:
1. Go to your contacts in Gmail by clicking on the Contacts link: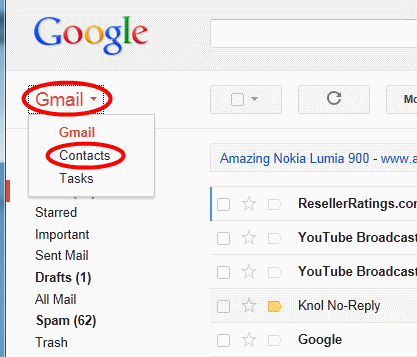 2. Click on the Import link in the middle right: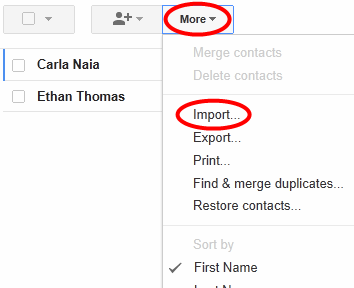 3. Click the Browse button, in the middle right: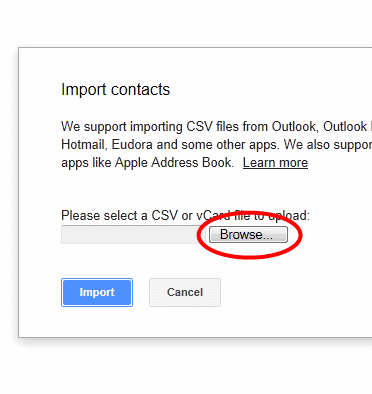 4. In the Open dialog, browse to your Desktop and choose the file named "Gmail.csv":
5. Click the Open button.
6. Click the Import button.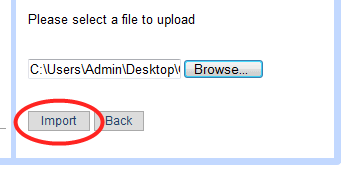 7. Your contacts should now appear in Gmail's list of contacts.
If you have any questions, please contact support@connectedsw.com.
---